To say that Charice (Pempengco) has an incredible voice would be a huge understatement! Charice is an 18 year old recording artist from the Philippines. Charice started out her singing career by entering amateur singing contests at the age of 7. Raised by a single mother, she entered the contests to help support her family. It is reported that between the ages of 7 and 12 she entered over 100 contests.
At the age of 12 – she joined a show in the Philippine's (Little Big Star) that is just like our American Idol and she took 3rd place. Not much happened after that until two years later when an avid fan began to post videos of her singing on YouTube and almost instantly she became an overnight phenomenon.
A lot has happened in the four short years that followed. She has recorded cd's, sung around the world before packed audiences, dignitaries, presidents and royalty.
Here she sings the beautiful ballad "Note To God" which was written by acclaimed songwriter Diane Warren. The ice skater in this video is 2006 Olympic silver medalist Sasha Cohen.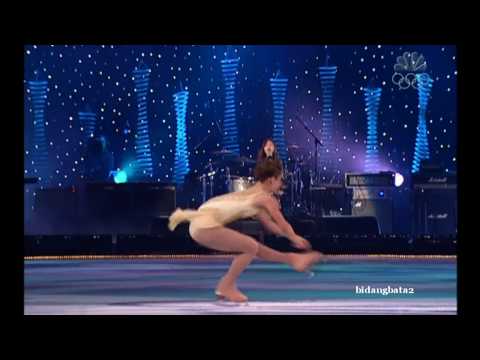 Note to God lyrics:
If I wrote a note to God
I would speak what's in my soul
I'd ask for all the hate to be swept away
For love to overflow
If I wrote a note to God
I'd pour my heart out on each page
I'd ask for war to end
and for peace to mend this world
I'd say
I'd say
I'd say
Give us the strength to make it through
Help us find love, cause love is overdue
And it seems like so much is going wrong
On this road we're on
If I wrote a note to God
I'd say please help us find a way
End all the bitterness, put some tenderness
in our hearts
I'd say
I'd say
I'd say
Give us the strength to make it through
Help us find love, cause love is overdue
And it looks like we haven't got a clue
Need some help from you
Grant us the faith to carry on
Give us hope when it seems all hope is gone
Cause it seems like so much is going wrong
On this road we're on
No
No
We can't do it on our own
So
So
(Give us the strength to make it through
Help us find love, cause love is overdue)
And it looks like we haven't got a clue
Need some help
Grant us the faith to carry on
Hope when it seems all hope is gone
Cause it seems like so much is going wrong
On this road we're on
No
No
(No)We can't do it on our own
(So)
So
If I wrote a note to God