100-year old, Fauja Singh crossed the finish line in a 100 meter race for centenarians in Toronto Canada last Thursday. He is setting a world record for the oldest marathon runner! Talk about being in great health. Fauja is an inspiration to us all to keep moving and healthy! Age is just a number
Watch the video below to see what affects him, what "old age" means to him and how many hours he wants per day.
If you have food in your fridge, clothes on your back, a roof over your head and a place to sleep,
You are richer than 75% of the world.
If you have money in the bank, your wallet and some spare change,
You are among the top 8% of the world's wealthy.
If you woke up this morning with more health than illness,
You are more blessed than the million people who will not survive this week.
If you have never experienced the danger of battle, the agony of imprisonment, or torture, or the horrible pangs of starvation,
You are luckier than 500 million people alive and suffering.
If you can read this message you are more fortunate than 3 billion people in the world who cannot read it at all.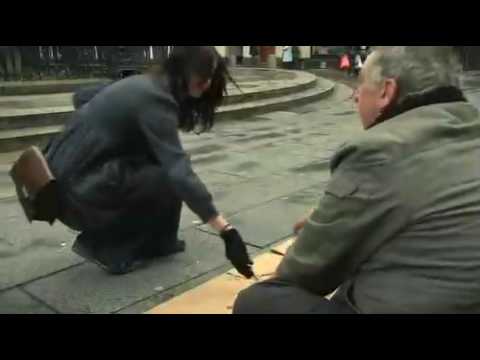 Have you ever witnessed a child taking their first steps? When you were learning yours or you were you there to watch your child take their first steps, what did you do? What did you tell them? After they stood up, then fell, stood up again holding onto something and fell again, do you tell them to "stop trying", they "can't do it". You encourage them to keep trying. And once they take one step you encourage them to take another and another!
This video below shows one runner, Heather's fall and what happened when she got back up again.
Something to appreciate when we have a "fall" in life and that is it gives us an opportunity for learning, growing and improving and most importantly, a chance for us to be courageous!
"This race is not about a fall. This race is about a rise."